HALL OF FAME RIDE
February 27th – April 12th 2021
Semour Rifkind will be riding 3000 miles across the United States to help raise funds for the Pickleball Hall of Fame.
Donate Today By Visiting

: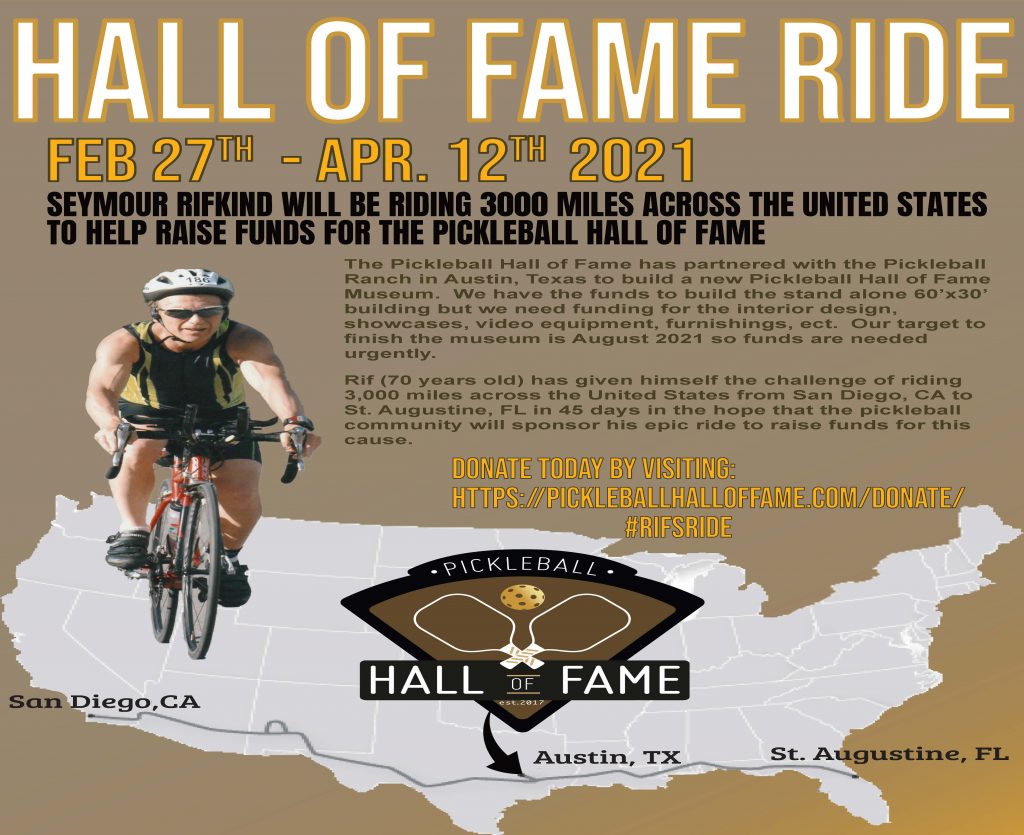 The Best Of Pickleball
Pickleball Crowd in Mesa, Arizona (Feb, 2020). Pickleball is alive and well.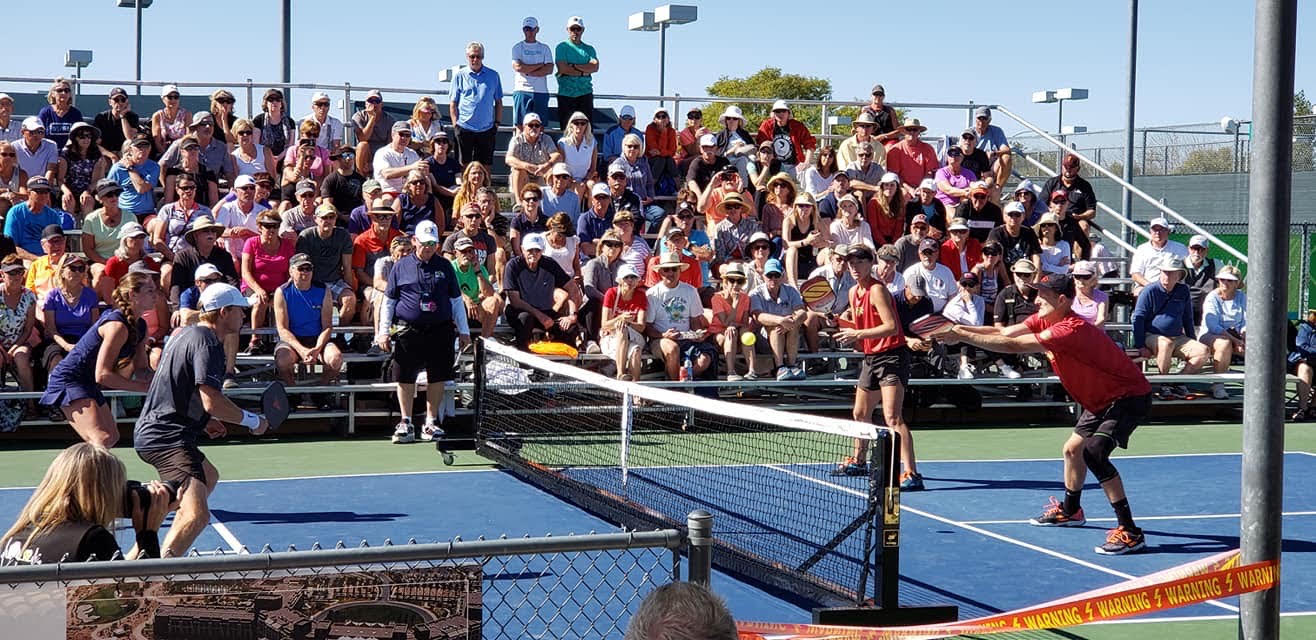 Professional Pickleball Association
Check out pickleball played by the pros at the highest level.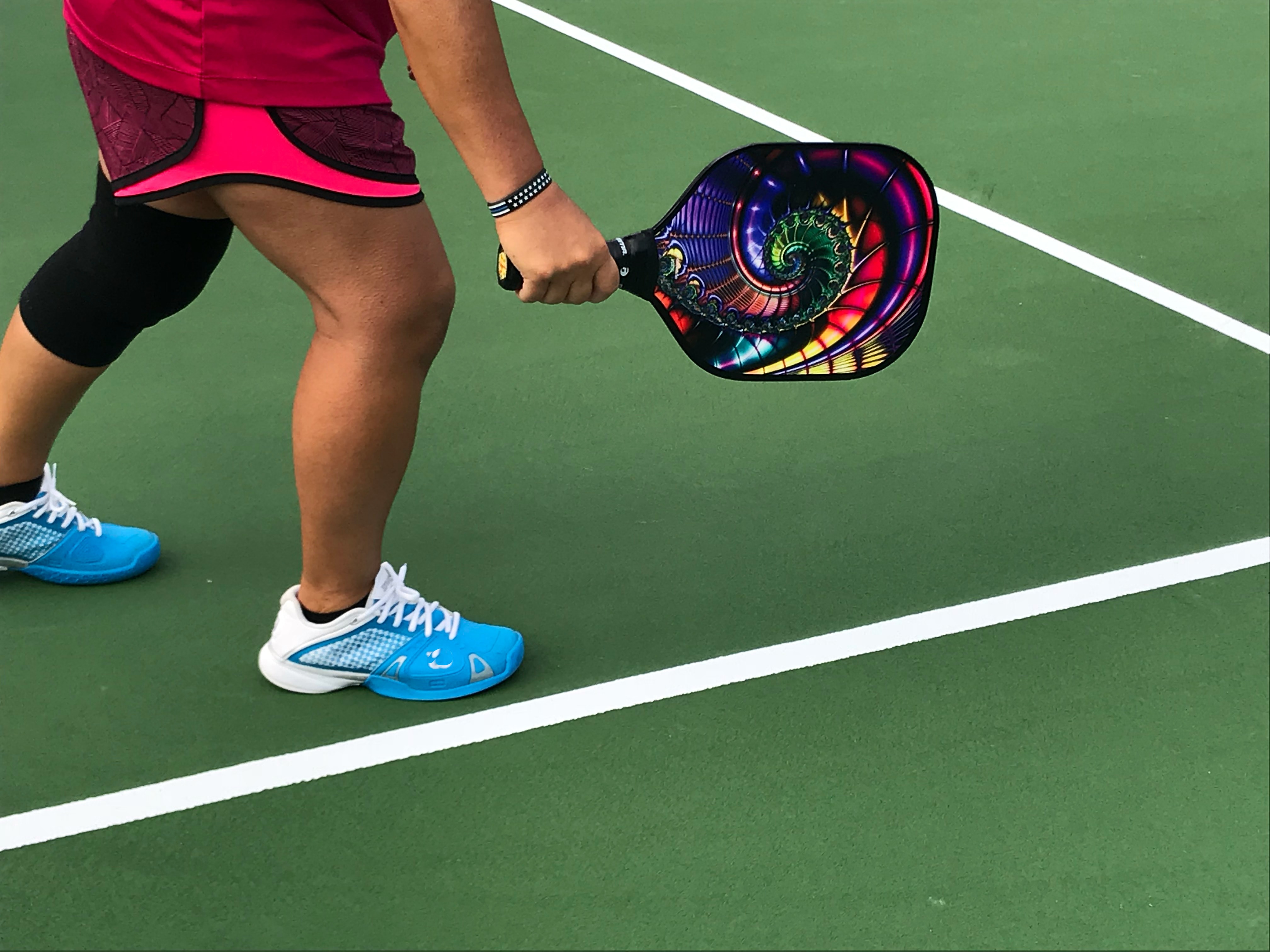 Everything Pickleball ~
A Different Kind of Fun
Are you ready to have the time of your life with a trending sport called Pickleball?
Georgia Pickleball is here to help you every step of the way by providing you with up to date information on events, training, and any relevant information related to Pickleball.
Please feel free to reach out to us, as Georgia Pickleball is here for you on your Pickleball journey.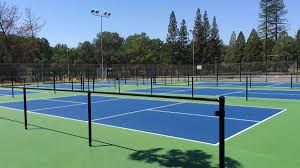 Pickleball Court
The court used for Pickleball is similar to a doubles badminton court. The court's size is 20×44 feet for both singles and doubles. The net that is used is hung up at 36 inches on the ends, and 34 inches at the center.
The court is striped like a tennis court, with no alleys; but the outer courts, and not the inner courts, are divided in half by service lines. The inner courts are non-volley zones and extend 7 feet from the net on either side.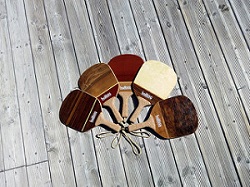 Equipment
The following equipment is needed when playing: Players, Pickleball paddle, net, and a pickleball.
A pickleball has holes through it like a whiffle ball, that comes in a variety of colors, but must be a single color to meet International Federation of Pickleball specifications. Pickleball can be played inside or outside depending on the different models of the balls.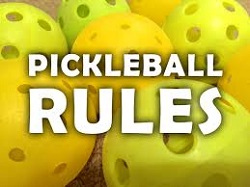 Pickleball Rules
The sport of Pickleball is played either as singles or doubles (two players per team); the most common played is doubles. The playing area and rules apply for both singles and doubles.
In order to succeed at Pickleball it is important to learn the rules and the court so you can strive for excellence while playing your favorite sport of Pickleball.

Are You In Need Of A Tournament Partner?
Select Tournaments from the Menu above and then Partner Search
Fill out the form to be included on a list if needing a Tournament Partner
~ History of Pickleball ~
During the summer of 1965 on Bainbridge, Pickleball was invented by Joel Pritchard, Bill Bell, and Barney McCallum.
Are you wondering how the name Pickleball was thought of? The name derives from the term "pickle boat", referring to the last boat to return with its catch. Also the Pritchard's owned a dog by the name of Pickle who would run and chase a ball so they came up with the clever combination, Pickleball, for this trending sport that is being played in the states and Canada.
Pickleball is considered a paddle sport that is a combination of tennis, badminton, and table tennis. This sport is played by two or four players in which they use a solid paddle to hit a perforated polymer ball.
Pickleball is fun for all ages, and levels. So why not pick up that paddle, have some fun, and give it a try today!!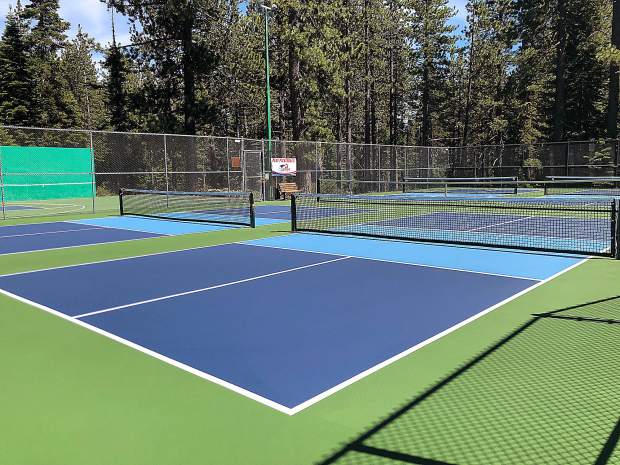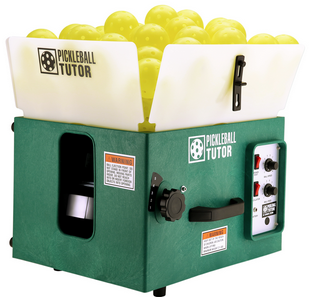 Improve Your Game And Skill Level!
Do drills with our Tudor Pickleball Machine
Contact:

Walter Putnam, Certified Pickleball Instructor
Phone:

404-583-3177
~ Contact Us ~
Please feel free to reach out to us if you have any questions about Pickleball, events, and private lessons.
Contact Us: Walter Putnam, Certified Picklebll Instructor
Email: w.putnam.987@gmail.com
Phone: 404-583-3177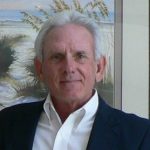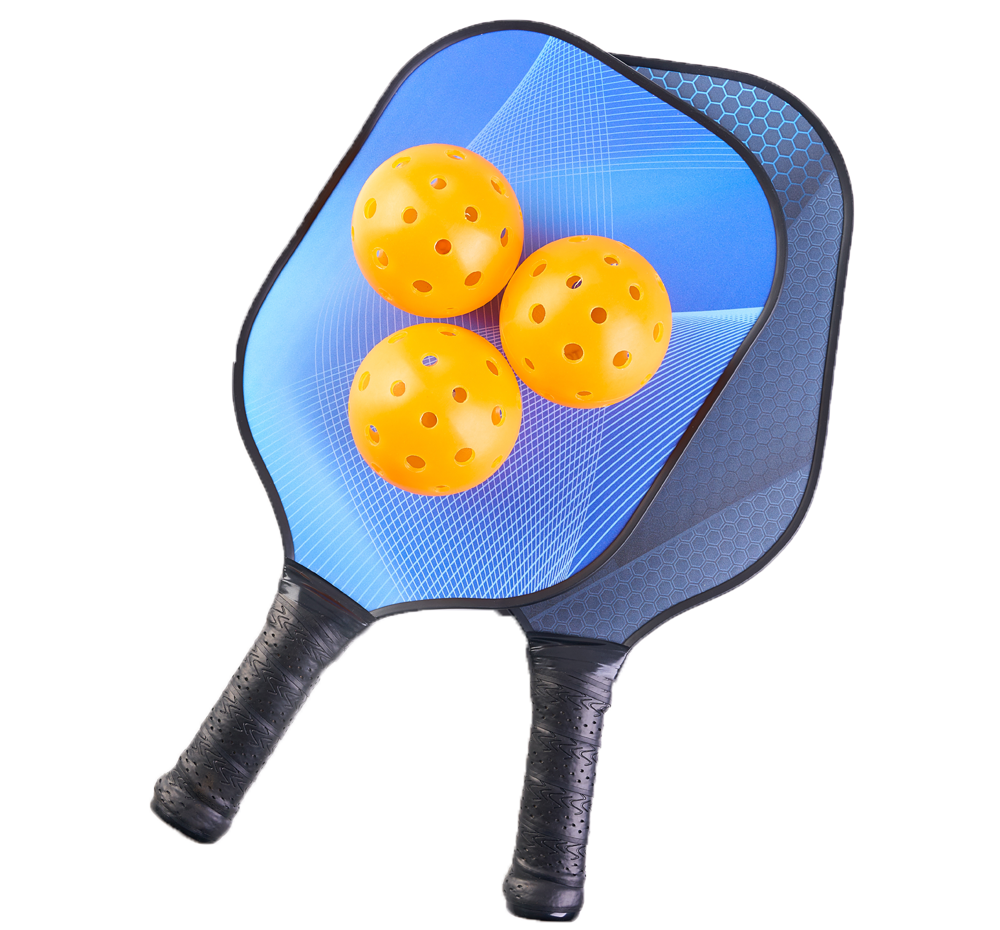 Georgia Pickleball is a Dealer
We offer great prices on all Pickleball merchandise, paddles and balls. 
Contact Walter Putnam at

404-583-3177

to place your order.
Great Prices and 

Huge assortment of Products
Contact Walter Putnam at 476-0211 to order for the best prices on he internet.