Everything Pickleball
Join the Craze
A Recreational, Social & Competitive Sport
Georgia Pickleball
Pickleball Lessons!
Whether you're new to the sport or you just want to work on getting a competitive edge, pickleball lessons are a perfect way to learn more about the game and improve your skills. We have certified pickleball instructors available to help you bring your "A" game. Our instructors will work with you individually, as a couple, or as a group. We have various times available in both Lawrenceville and Sugar Hill. Don't miss out on all the fun. Sign up today!
Introducing Pickleball Maps!
Now, it's easier than ever to search for a pickleball tournament or court to play on, whether the location is nearby, statewide, or anywhere in the USA. Click Pickleball Tournaments Map to begin your search.
Pickelball Central 
One STOP shop for all your Pickleball needs.
Free Shipping on all orders $69+
Pickleball Central has a large variety of merchandise to choose from such as paddles, sets & bundles, shoes, balls, nets, and ball machines. 
Everything Pickleball 
Are you ready to have the time of your life with a trending sport called Pickleball?
Georgia Pickleball is here to help you every step of the way by providing you with up to date information on events, training, and any relevant information related to Pickleball.
Please feel free to reach out to us, as Georgia Pickleball is here for you on your Pickleball journey.
Pickleball is a great sport that is fun to play. The rules are simple to learn but are unique to pickleball.
Want to catch up on the latest Pickleball News? Check out the latest newsYou have come to the right place.
Seeking a partner for an upcoming tournament? Check out our Partner Search page to find your next partner.
Interested in joining a tournament? Check out all the pickleball tournaments you can join.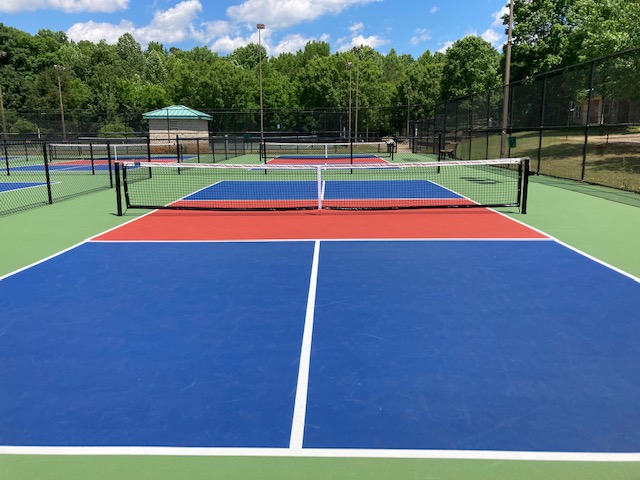 Pickleball Court
The court used for Pickleball is similar to a doubles badminton court. The court's size is 20×44 feet for both singles and doubles. The net that is used is hung up at 36 inches on the ends, and 34 inches at the center.
The court is striped like a tennis court, with no alleys; but the outer courts, and not the inner courts, are divided in half by service lines. The inner courts are non-volley zones and extend 7 feet from the net on either side.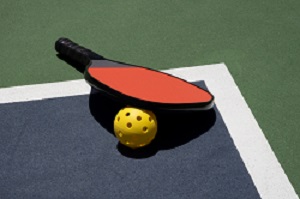 Equipment
The following equipment is needed when playing: Players, Pickleball paddle, net, and a pickleball.
A pickleball has holes through it like a whiffle ball, that comes in a variety of colors, but must be a single color to meet International Federation of Pickleball specifications. Pickleball can be played inside or outside depending on the different models of the balls.
Why Is it Called Pickleball?
It depends upon who you ask. We know that Joel Pritchard, Bill Bell, and Barney McCallum invented Pickleball back in 1965. That much is clear.
Because the game is a combination of tennis, badminton, and ping pong (or table tennis if you prefer), Joel Pritchard's wife said she started calling the game pickleball because the combination of games reminded her of the pickle boat in crew rowing where the oarsmen were chosen from the leftovers from the other boats. But, Barney McCallum said they named the game after the Pritchard's dog "Pickles" who used to interrupt play by running off with the balls on occasion.
Either way, there's a quick glimpse into the history. Just get out there and enjoy the game.
Contact Us
Thanks for visiting our site. We appreciate any feedback and suggestions. Use the area here to send an email with your comments.
Contact: Wally Putnam, Owner
Email: wputnam@georgiapickleball.com
Phone: 770-476-0211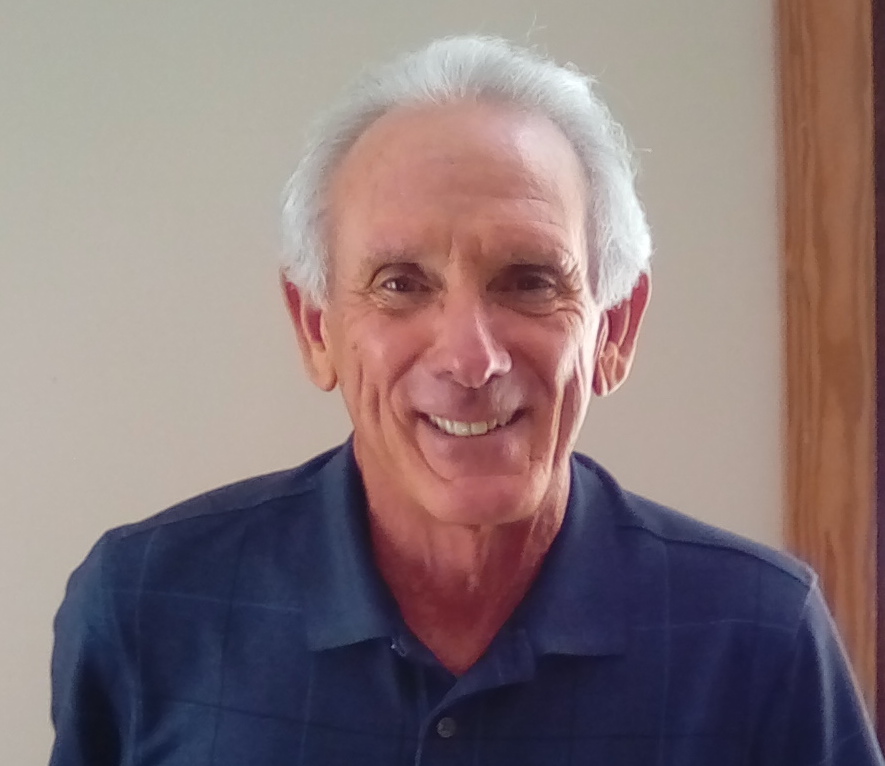 Schedule Your Lesson Today