Georgia Pickleball is dedicated to helping individuals learn the sport of pickleball. We are committed to offering up-to-date information on tournaments, rules, training, and events in Georgia.
Georgia Pickleball believes sportsmanship can be maintained by following the rules of pickleball along with having fun while on the court. Please feel free to reach out to us if you have any questions or need help with the sport of pickleball.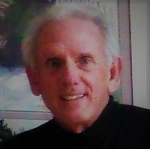 Wally Putnam ~ President/Owner
Wally has received his certification as a "Certified Pickleball Instructor" (CPI) by the International Pickleball Teaching Professional Association. He has been a competitor in tennis and table tennis, but is now a pickleball advocate and competitor in pickleball. He has recently become a USAPA ambassador. Wally graduated with a BS degree from Auburn University and is a MBA candidate. He has two sons, Alan, who is studying at Dallas Theological Seminary and Mark, who is a pilot in the Navy. Judy, his wife, of 35 years also loves to play pickleball.
April Jones ~ Business Administrator/WebMaster
April graduated with a Associate's degree in Information Technology from University of Phoenix and a Bachelor's degree in Web Design from University of Phoenix. April enjoys helping business owners with their website, web maintenance, and anything that helps grow the business. When not helping others, April enjoys spending quality time with her husband of 20 years, three sons, 2 dogs, and her kitty kitty. She has been active in the great outdoors by going fishing and camping with her family.