Everything Pickleball ~
A Recreational, Social & Competitive Sport
Are you ready to have the time of your life with a trending sport called Pickleball?
Georgia Pickleball is here to help you every step of the way by providing you with up to date information on events, training, and any relevant information related to Pickleball.
Please feel free to reach out to us, as Georgia Pickleball is here for you on your Pickleball journey.
Learn to Play —
Or improve your game with professional instructions from Certified Pickleball Instructor Walter Putnam
Click here

 

for details and contact information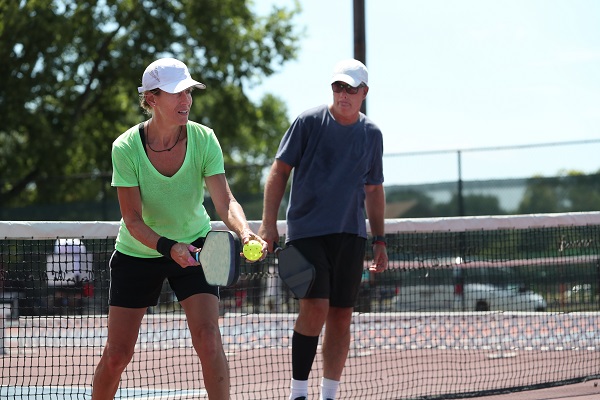 Georgia Pickleball Offers Great Prices
Wide Selections On All Pickleball Paddles, Balls and Accessories
Visit: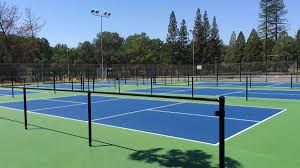 Pickleball Court
The court used for Pickleball is similar to a doubles badminton court. The court's size is 20×44 feet for both singles and doubles. The net that is used is hung up at 36 inches on the ends, and 34 inches at the center.
The court is striped like a tennis court, with no alleys; but the outer courts, and not the inner courts, are divided in half by service lines. The inner courts are non-volley zones and extend 7 feet from the net on either side.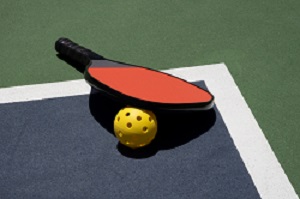 Equipment
The following equipment is needed when playing: Players, Pickleball paddle, net, and a pickleball.
A pickleball has holes through it like a whiffle ball, that comes in a variety of colors, but must be a single color to meet International Federation of Pickleball specifications. Pickleball can be played inside or outside depending on the different models of the balls.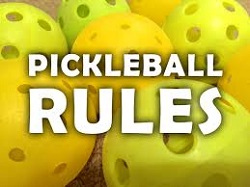 Pickleball Rules
The sport of Pickleball is played either as singles or doubles (two players per team); the most common played is doubles. The playing area and rules apply for both singles and doubles.
In order to succeed at Pickleball it is important to learn the rules and the court so you can strive for excellence while playing your favorite sport of Pickleball.
~ Contact Us ~
Please feel free to reach out to us if you have any questions about Pickleball, events, and private lessons.
Contact Us: Wally Putnam, Certified Pickleball Instructor
Email: wputnam@georgiapickleball.com
Phone: 404-583-3177